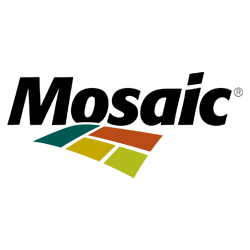 The Mosaic Company
General Labor / Production Operations
Sorry, this job has expired.
Lakeland, FL
We are seeking General Labor / Industrial Maintenance workers for several of our chemical and mining production facilities in Central Florida. Work site locations include: Mulberry, Bartow, South Fort Meade, Duette and Riverview.
Meet our recruiters on Thursday August 12th between 10AM and 2PM.
Complete this quick apply. Interview instructions will be sent to you.
Excellent starting hourly pay $18 to $20 per hour plus opportunity for overtime earnings, medical benefits and more! Training is provided along with career growth such as advancement to Production Operator role and increased compensation.
Key Responsibilities:
General clean up and maintenance of industrial work site may involve use of bobcats, forklifts, pressure washers, or other machinery such as pneumatic air hammers and wrenches for: spillage, work areas, floors, screens, filters, tanks, scrubbers, pipelines, reactors, conveyors, draglines, dredges, ditches, emptying containers, or other equipment and areas and gathering supplies and transporting materials.
Assist Operators in day to day operations. Perform various operational tasks that may include opening and closing of valves, changing screens, moving dragline power cable, or other tasks. Train and become qualified for various operator positions.
Painting of buildings, guardrails, handrails, containers, pipes, or other materials. Removing buildup on and around equipment. Housekeeping and refuse pick-up, washing company vehicles and landscaping as needed. Assist with re-railing or loading or unloading railroad cars or trucks.
Key Qualifications:
High School Diploma or GED preferred.
1+ years of relevant experience required.
2+ years in an industrial, chemical or mining atmosphere preferred.
Certification in operating a forklift is preferred.
Basic computer skills are preferred.
Able to perform the physical demands required of the job.
Past experiences might include: Laborer, Skilled Laborer, Apprentice, Journeyman, Foreman, Construction, Production Facility, Plant / Manufacturing, Industrial Contractor, Roadway, Sandblaster, Civil Helper, Industrial Maintenance.
To quality as Supervisor, must have 3+ years related experience along with team leadership skills strength.
About Mosaic
Working at Mosaic means you can be part of one of the most innovative industries there is, and you can do so with competitive pay, a safety-centered culture, great benefits and a growing focus on work-life balance. And perhaps most importantly, as an employee at Mosaic, you can rest assured at the end of each day you're helping the world grow the food it needs.
No matter what technology-related industries emerge over the years, the world's population will continue to grow and so will the need for food. Agriculture is an industry that has driven society's growth for millennia.
BE PART OF AN INNOVATIVE INDUSTRY!
Learn more about our people and The Mosaic Story in this short video:
Apply Today to learn more about what we have to offer you!
You are also invited to meet our recruiters on Thursday AUGUST 12TH!
92783869
92783869